May 23rd, 2013 ♥ 9:01am
My car won't start. More specifically, at first it started, but it wouldn't shift. And then the gear indicator (park) disappeared from my dashboard panel. I had to turn the wheel sharply to the right just to get the car to turn off and my key out of the ignition. And now the wheel is locked in place and my key won't turn at all when I put it in.
Kill me.

May 22nd, 2013 ♥ 8:59pm
Lately I feel like that in addition to being depressed, and dealing with anxiety, I'm depressed over feeling depressed…if that makes sense. Like, the things that I should find enjoyable, I don't. I'm somewhat indifferent to them. I know photography, going out with friends, my favorite TV show, or reading a good book, should all be enjoyable things. But lately, they're not. Life for me lately has involved a lot of going through the motions, faking it until you make it kind of thing. So many afternoons have been spent laying on the sofa thinking that I should do this or I should want to do that, only to end up doing nothing but laying there…and eventually falling asleep.
I'm on my sixth day of Zoloft, and so far aside from feeling fuzzy and spacey in the mornings (it wears off by early afternoon so long as I didn't take the dose too late the night before), I feel okay. Kind of sleepy and meh, but those could be from being depressed, too.
It's kind of weird to talk so openly about this, when for so long all I would admit to was the occasional spazz-out…
Moving onward, here are some pretty things: a few shots from today, and some shots of the wedding Amanda and I photographed last Saturday:

May 22nd, 2013 ♥ 5:00pm
This is a Sponsored post written by me on behalf of ZzzQuil for SocialSpark. All opinions are 100% mine.
Without a doubt one of the biggest perks of NyQuil is its ability to induce drowsiness. Because so many people turn to NyQuil not just for cold and flu symptom management but for its sleep-aid properties, its manufacturers have created ZzzQuil, which is just like NyQuil, but without other medications. It's just for sleep.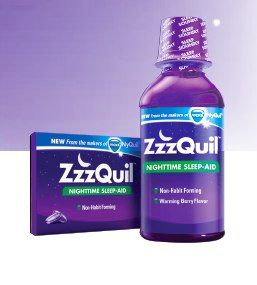 ZzzQuil is designed for use if you're having occasional sleeplessness, with its active ingredient, diphenhydramine HCI, helping you to fall asleep faster and sleep more soundly. ZzzQuil is non-habit forming, safe for children ages 12+ and adults, and is available in both liquid (warming berry flavor) and liquid capsule form.
While I have not tried ZzzQuil (believe me, I'd love to – but since having a perforated ulcer that required emergency surgery, I've done research on every type of medication that I've taken, and as it turns out, diphenhydramine HCI can cause stomach irritation in sensitive/uler-prone individuals – so, no ZzzQuil goodness for me!), Dan has, and he's very happy with how well it works. And I'm happy to no longer not have NyQuil on hand for the times when one of us is sick.
A good night's sleep makes all the difference in the world in terms of being able to easily get out of bed in the morning, be focused and ready to take on the day, and be productive and in a good mood. If you occasionally have trouble sleeping, ZzzQuil may be able to help. Like ZzzQuil on Facebook for ZZZQuil updates, and look for ZzzQuil at your local pharmacy or retailer – or any place where OTC medications are sold.

May 22nd, 2013 ♥ 2:20pm
The winner of the FrogFuel giveaway is…
Read the rest of this entry »

May 21st, 2013 ♥ 10:39pm
Fritzy is on the left, and Simon is on the right.